I'm a Longmont real estate agent and I witnessed many of my homeowner clients get frustrated during the height of the pandemic.
If you tried to buy a home during the pandemic, you also know the limited supply of homes for sale was a challenge. It created intense bidding wars which drove home prices up as buyers competed with one another to be the winning offer.
Although this was a major challenge at one point, it may now be your greatest opportunity. Today, data shows buyer demand is moderating as mortgage rates increase. Here are a few reasons why this shift in the housing market is good news if you're planning on buying a home in Longmont and surrounding Boulder County areas.
The Challenge
There were many reasons for the limited number of homes on the market during the pandemic, including a history of underbuilding new homes since the market crash in 2008. As the graph below shows, housing supply is well below what the market has seen for most of the past 10 years (see graph below):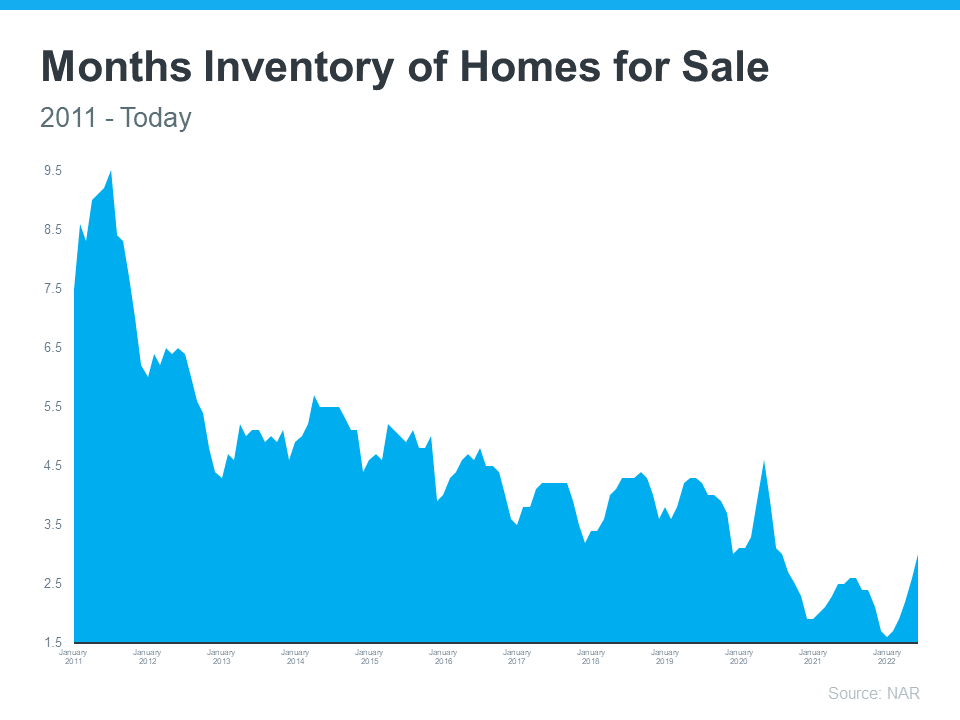 The Opportunity
That same graph also shows a trend back up in the right direction this year in 2022. That's because moderating demand is slowing the pace of home sales and it's one of the reasons housing supply is finally able to grow. For you, that means you'll have more options to choose from, so it shouldn't be as difficult to find your next home as it has been recently.
And having more options may also lead to less intense bidding wars. Data from the Realtors Confidence Index from the National Association of Realtors (NAR) shows this trend has already begun. In their recent reports, bidding wars are easing month-over-month (see graph below):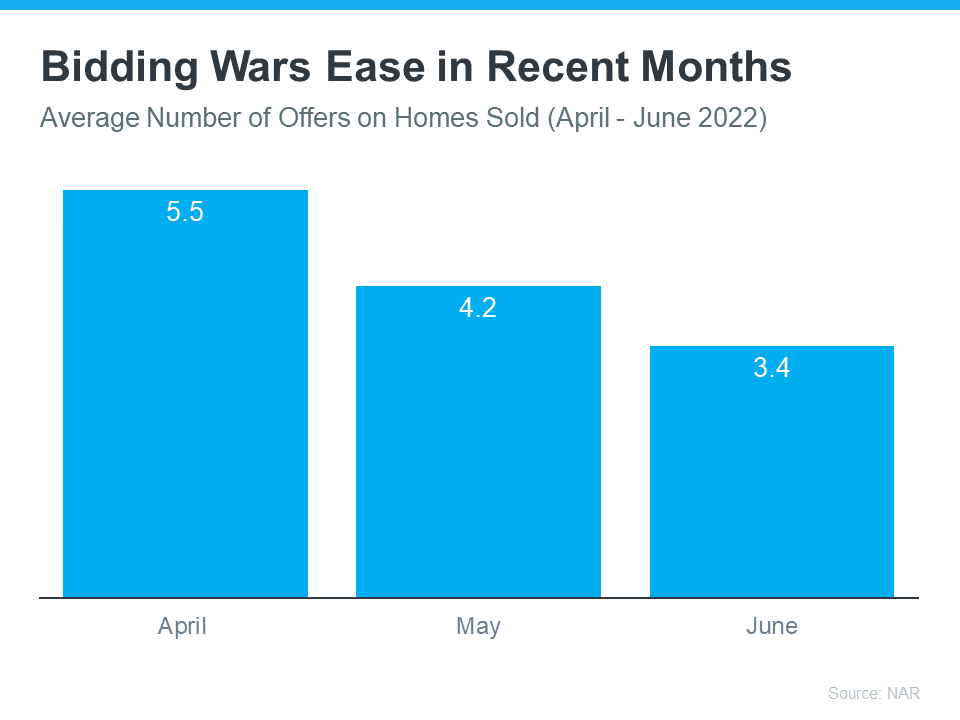 If you've been outbid before or you've struggled to find a home that meets your needs, breathe a welcome sigh of relief. The big takeaway here is you have more options and less competition today.
Just remember, while easing, data shows multiple-offer scenarios are still happening – they're just not as intense as they were over the past year. You should still lean on an agent to guide you through the process and help you make your strongest offer up front.
Bottom Line
If you're still looking to make a move, it may be time to pick your home search back up today. Let's connect to kick off the home buying process.